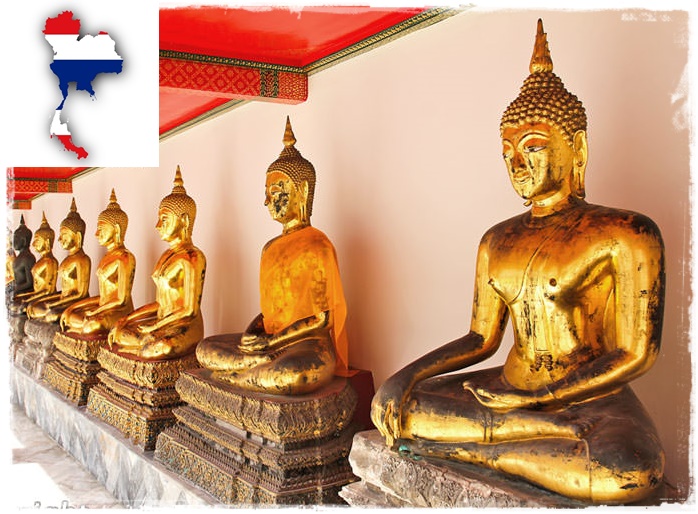 Online registration is a must for availing Thailand visa on arrival. Please contact our office for details. List of Thailand's Immigration Checkpoints which provide facilities for issuance of visa on arrival :
Suvarnabhumi Airport
Don Muang International Airport , Bangkok
Chiangmai International Airport , Chiangmai
Phuket International Airport , Phuket
Hatyai International Airport , Songkhla
U Tapao Airport , Rayong
Mae Sai Immigration Checkpoint , Chiengrai
Chieng Saen Immigration Checkpoint , Chiengrai
Chieng Khong Immigration Checkpoint , Chiengrai
Betong Immigration Checkpoint , Yala
Sadoa Immigration Checkpoint , Songkhla
Samui Airport , Surat Thani
Sukhothai International Airport, Tak Immigration Checkpoint
Bangkok Harbour Immigration Checkpoint, Bangkok
Sri Racha Immigration Checkpoint , Chonburi
Mabtaput Immigration Checkpoint , Rayong
Nong Khai Immigration Checkpoint, Nong Khai
Samui Immigration Checkpoint , Surat Thani
Phuket Immigration Checkpoint , Phuket
Satun Immigration Checkpoint , Satun
Krabi Immigration Checkpoint , Krabi
Songkhla Harbour Immigraion Checkpoint , Songkhla
Chiangrai Airport Immigration Checkpoint, Chiangrai
Surat Thani Airport Immigration Checkpoint , Surat Thani
TOURIST VISA :
1 Form
2 Photos (35×45 mm, white background, matt finish, 80 % face portion to be visible. Pax signature behind the photograph is a must. In case of minor, both the parents should sign behind)
Covering letter ( on letterhead) with name and designation/ profession of the person travelling and that of the person signing on it.
NOC from the company in case pax is working somewhere.
Return confirmed air tickets
Photo ID card copy (in case of students)
last 3 months bank statement with signature and bank stamp and with a minimum closing balance of Rs. 50000/- per person
Original purchase receipt of Foreign exchange of USD 700 per person and USD 1400 Per family ( for 1 couple with 2 children less than 10 years) if children are more than 10 years then USD 700 per person OR International Credit card copy, front & back. If pax has bank closing balance of more than INR 50000 per person, then forex receipt or credit card is not required.But bank statement / Passbook has to be in Original with the bank seal near the closing balance.
Proof of Hotel accommodation with all passengers name clearly mentioned on it.
For Incentive Group, Letter of Financial Guarantee from Company for USD 700 per  person along with the above mentioned documents.
Thailand's Ministry for Foreign Affairs (MFA) has LAUNCHED a new six-month multiple-entry tourist visa (METV) on November 13, 2015. The visa, costing INR 10,000 (5,000 baht) will grant travelers multiple entries during a 6-month period, for up to 60 days per entry. Indian travelers must be able to show a proof of funds in excess of INR 400,000, 12-months' validity on their passports and must display an intention to travel to Thailand at least twice during the six-month period in order to be eligible for the METV. One can only apply for an METV at a Royal Thai Consulate. It is not available on-arrival.
* Note : Additional to above documents there are other documents which will be required and will  vary case to case for more detail contact us 
 Please Note :  The Above information may change any time, kindly contact us for Updated information and Visa application  Form.  
For more details  contact us at  info@archerstravels.com
Or Call on  +91  888  88  123  32.